Industry Wide EPD Participation
Course Details
CEUs: 0.5
Non-Member Price: $50.00
Member Price: FREE
ATTENTION Natural Stone Industry: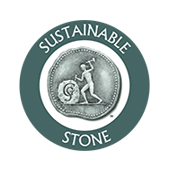 You can help us win back market share from artificial materials. The Natural Stone Institute is beginning the process of developing industry average Environmental Product Declarations (EPDs) for natural stone flooring, countertops, and cladding. We need participants in the following categories to submit data related to their environmental impacts (water, energy, output, transportation distances, etc.):
Quarrying: extraction of raw material
Producing: processing raw materials into dimensional building materials
Countertop Fabrication: fabrication of slab material into custom countertops
The unfortunate truth is that not all design professionals consider natural stone an environmentally friendly product. By completing this set of industry-average impacts in a format that is easily comparable to our competition, we will be able to prove what we've known all along: that natural stone is a sustainable choice.
Learning Objectives:
Learn what you will gain by participating in our industry wide EPD project.
Determine if your company is eligible to participate.
Understand the cost to participate and the approximate amount of time needed from your team to assemble the data for submission.
---
---