Achieving Green Building Goals with Natural Stone
Course Details
CEUs: 1.0
Course Code: AD140
Non-Member Price: $50.00
Member Price: FREE
Design Community: FREE
Not a member? Consider joining to get access to all courses in our Natural Stone University free of charge.
Natural stone is nearly complete as a building material in its natural state and has proven its durability over the centuries. Combine these attributes with knowledge that the industry has committed to lowering impacts, being socially responsible, and aligning with green building programs. Most design teams already agree that natural stone is inherently a great solution for projects with green building goals. This session will elaborate on why and show you where to find the documentation needed to check more boxes than you might have realized were possible with natural stone.
Learn what inherent attributes make natural stone an easy option for sustainability goals such as: natural single-ingredient material, no VOCs, low embodied energy.
Explore best practices in the natural stone industry that address land impacts, excess materials, responsible manufacturing, and reducing our carbon footprint.
Find out how to source sustainably produced natural stone, what material is available locally, and how to incorporate these details into your specification.
Identify credits available through common green building programs that natural stone can help satisfy.
This course has been approved for CEU credit through the following organizations:
AIA NSI45OD, 1 LU|HSW
IDCEC: CEU-119277, 5.1, 0.1 HSW CEU
LACES: NSI45OD, 1.0 HSW PDH
NKBA: 0.1 CEU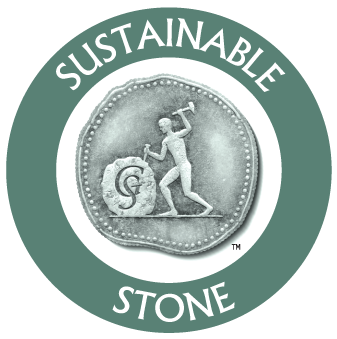 ---
---